NVOCC & Logistics Services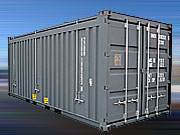 Rashi have a large fleet of normal and special equipments under our NVOCC division. We have loading arrangements with all the best feeder operators as well as premium main line operators, thus offering a complete schedule flexibility and high frequency of sailings.
We have the capability of shipping your cargo as LCL & FCL. Our main goal in providing this service is to maintain the same level of efficiency and cost effectiveness. At a moments notice, we can provide you many shipping alternatives, whether different shipping dates, transit times, rates or steamship lines. This flexibility provides you with the added assurance that we are geared up to provide any shipping needs your company may have.

Air Freight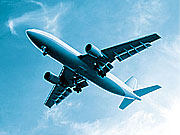 Rashi provides a worldwide network for all your air freight needs. With a wide range of time-defined and specialist services, supported by our preferred carriers, we can offer you the flexibility between standardized connections with fixed schedules or air charter. As the market leader, we offer competitive pricing for all time and cost requirements. All end-to-end logistics processes are supported by leading-edge information management systems, providing the customer with complete shipment transparency. A core element of our freight management service offering is the ability to move single or complex shipments by air, at any time and to any destination.
PROJECT/HEAVY LIFT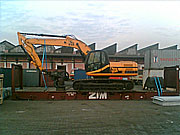 For us, Project Cargo means that we will manage and co-ordinate your entire project, from the initial consultations during the blueprint phase right down to the final on-site assembly operation. The more complex the challenge, the greater the opportunity for us to demonstrate the problem-solving ability we have acquired through years of experience in the management of logistics projects.
Rashi is active in all the main international branches of commerce, and its network of offices worldwide is staffed by experienced personnel who are familiar with the business approach favoured in the country in question. This network enables us to provide an efficient and truly global project-management service.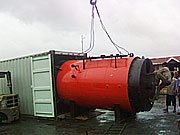 Our heavy-lift specialists have years of experience in transporting difficult, overweight loads to destinations all over the world. In the past, we have used every conceivable means of transport to execute such orders. Moving items that are NOT standard in terms of dimensions and weight is one of OUR standard services. Handling overweight containers, moving plant for an entire factory are all part of a day's work for us.
ISO Tank Handling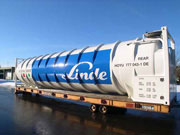 We are quite experienced in handling ISO tanks, be it cryogenic tanks or chemical tanks as a result we have been handling tanks for our various principles also handling shipper own tank movements (logistic part) for our valuable customers who are dealing with gas and chemical products.